The Right Painter For You
Dauenhauer Painting
is a high-energy paint company with a no-excuses attitude. We are up to any painting task, from home improvement to large commercial projects. Interior and exterior projects, small or large, all of your painting needs will be met on budget and on time.
more details
Experience You Can Trust
Serving Washington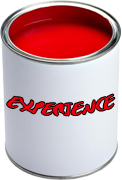 for over 20 years, our experience and qualifications enable us to fulfill your every expectation. Throughout the painting process we are dedicated to serving our customers' needs, providing quality, dependability and service from start to finish.
more details
Beautiful, Lasting Paint Jobs
Beautiful, lasting
paint jobs are our specialty. Repaints or new construction, Dauenhauer Painting will transform your space to meet your exacting specifications. Contact us today and let us show you how we can make your next painting project an affordable and no-hassle experience.
more details
WHAT OTHERS SAY ABOUT US:
There is no question that if I ever have another paint job Randy will be doing the work.
In our over 15 moves during our 44+ years of marriage this was the best paint job we had experienced (certainly better than the ones we did ourselves).
We decided the inside of our place (3 stories) on Chinook Pass needed painting… and we picked Randy to do the work. We were impressed with his detailed look at the work and… that this guy really knows what he is doing… Not only did he tell us what he was going to do but he did everything he said.
We see ads on TV about being customer focused and quality driven, and now we know someone that really implements it in his work. You will be pleased with Randy.
Earlier this year we decided to get the inside of our residence outside of Pasco painted. We didn't bother to get bids from anyone but Randy. Our house has some 20 foot ceilings and lots of millwork throughout… We couldn't be more pleased with the end result.
We have been in our house here for over 9 years and it was pretty beat up with too many grandkid bumps and bruises. It looks like a new house now.